So it's February 14th and the sight of instagram makes the taste of lemons feel less bitter.
Valentine's Day isn't supposed to be for single people, so they say. But they also tell you not to take in your own food into the cinema and I have quite literally poured milk into my cereal at a cinema, rules are made to be broken my friends and I got quite the thrill.
So, a big fuck off to anyone who says a single person can't have a Valentine's Day because I'm going to tell you just how it's done.
EAT ALL THE FOOD
Yeah sure your best mate will be dining with their fit girlfriend/boyfriend but we all know they're super paranoid about their food babies because red lingerie wasn't quite made to wrap around digested steak. But for us? Who cares, just me, myself and I seeing this body, sprinkle the shit out of that parmesan on my plate, waiter.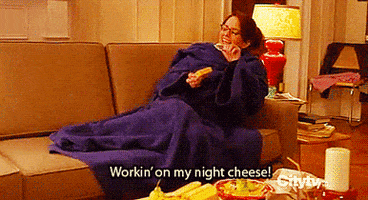 POST PICTURES OF YOURSELF
It's so much easier to coordinate a selfie with just you, you know your angles, there will be no fights when someone is looking considerably worse because it's just you. Use your favourite filter, plaster it everywhere, print it out, get a canvas because you will be with you forever, so cherish your pretty face.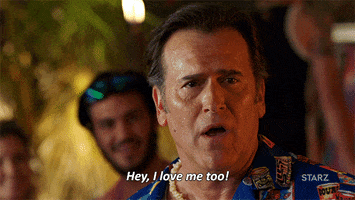 AVOID CHECKING UP ON EX'S SOCIAL MEDIA
So many people search through the social media of an ex and it's pretty much like cyber-bullying yourself. What good can actually come out of it? It only makes you sad and even sadder when they're with someone new, so just avoid it all together. When my Dad's football team lose, he doesn't watch the highlights on Match of The Day, it does the man no good. So apply the same logic, don't look and begin the other half of the M&S dine for two meal.
DO SOMETHING FUN
Whether getting considerably drunk or playing FIFA all night is your thing then go for it. There's usually some pretty cool anti-Valentine's events and everyone has got at least one single mate. Crying isn't an enjoyable activity – unless you're a hipster, maybe- and you don't actually need someone to love you to have fun. Sure, it's fabulous to feel loved and wanted but the truth of the matter is, no one does right now, SO SUCK IT UP. Find fun elsewhere because people like fun people not crying people – unless again the hipster thing.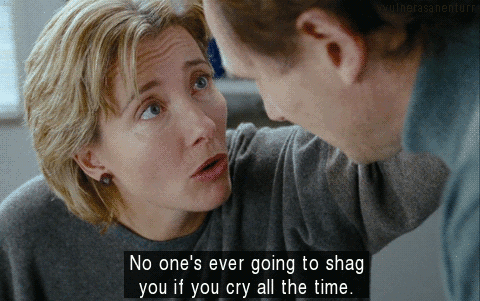 But if you are going to go out, avoid highly couple friendly places
Valentine's Day really is just a day to single people, so don't be making your way to all the lovely restaurants, art galleries, theaters, cinemas, performances – I guess options are very limited. Otherwise you end up very aware that you aren't with anyone, it shouldn't make you sad but it does make you feel awkward.
Don't tweet or write Facebook status' about how you're forever alone
And don't post a somewhat creepy picture of an attractive couple saying 'this please' post a picture of your pet for comical value but none of that other stuff.  It makes you look like a bit of a weirdo, even if that's how you feel, you tell that to your taxi driver as you wipe the cheesy chips off the side of your mouth at 4am, not your 500+ Facebook friends.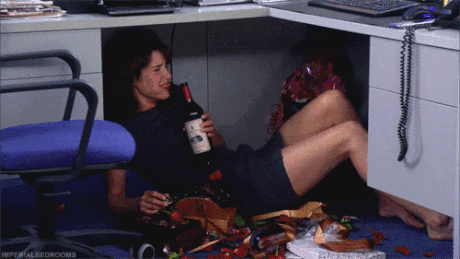 BUY YOURSELF A PRESENT
Wow there really is nothing you could love more than a reason to justify a present to yourself. You're just spending the money on yourself that you would have on someone else. Nothing more sentimental than a gift to yourself where you can think "ahhh no one loves me but I think I am wonderful, thanks me".
TAKE ADVANTAGE OF VALENTINES DAY DEALS
Chocolate and teddy bears are so cheap. The M&S dine for two is to die for, for £20 you get a starter, main, side, dessert, chocolates and wine or prosecco. 'for two' is a subjective phrase, don't worry, the you now and the you later, equals two. You get an even better deal when you don't even have to share, who's the real winner here?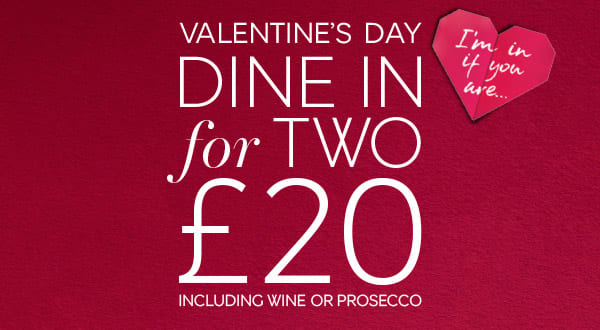 So there you have it, a single person can have a Valentine's day.
…and you can also claim a free six-inch sandwich at Subway when you buy a large drink, so we are all winners today.