…not for the pair themselves but for nearly every other human tweeting a Jennifer Aniston meme.
Who knew Sept 20 was National Jennifer Aniston Meme Day? #brangelina #TeamJen pic.twitter.com/sH21D3PK7L

— Jennifer Gaonach (@JenGaonach) September 20, 2016
The 'BrexPitt' was announced on Tuesday Afternoon. The hugely admired couple had filed for divorce for reasons described by Jolie as "for the health of the family". The marriage only lasted two years but everyone seems to be having a meltdown – because we all know Jolie and Pitt so well, right?
But no, the sadness of what simply is a woman divorcing a man, a few lessons can be learnt here.
And here's why their break-up is great, to teach the following lessons:
1. Women, you can't just be nice to girls in toilet bathrooms. One woman's pain, is not another woman's joy. Perfectly described by Elle. A large amount of the focus has been on Jennifer Aniston jumping for joy over the filed divorce – without her actually commenting at all may I add. This promotes female-to-female hate, women need to stick together, not encourage each other to have a giggle when their ex splits from their new wife, it's not nice. I don't dispute the memes are funny but there are lessons to be learnt in the bigger picture and promoting girl-on-girl hate is not one of them.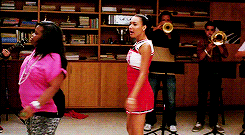 2. Destroying the ridiculous 'relationship goals', no one and especially Tumblr knows what their relationship was like, only Angelina Jolie and Brad Pitt know the details of their married life. Hopefully the infamous Brangelina will show people that their couple aspirations are nothing like what they imagine. Aiming to be like another couple is ridiculous, everyone is different, therefore every couple is different. My ideal relationship would most probably be someone I can get horrendously drunk with, pretend I can dance then return home to watch a Louis Theroux documentary and eat 20 chicken nuggets. But someone else may wish to go and do crazy sports together, travel the world, make scrapbooks and mix-tapes together. Either way, people need to stop looking to couples in the public eye for 'relationship goals' and focus on what makes them, as a singular person, happy.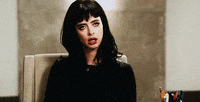 3. Who is Bra? Who is Ngelina? Two peas may share a pod but they're not one pea. The more you say 'Brangelina', the more ridiculous it sounds. For years we have known the pair as one and now they will finally be two separate people, which realistically they always should have been. A couple should have moments feeling as one but they shouldn't always be treated like one , or individual attributes that brought them together in the first place, are lost. Beans on toast is great but it's their individual brilliance combined together that makes them wonderful.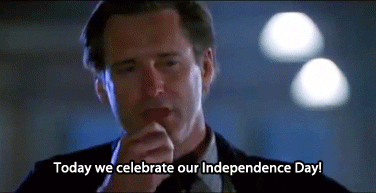 4. Normality, things don't always work out. Whether you're an award winning actress who walks down red carpets in Louboutins or you're Jane who holds down an admin job and is frequently seen nipping out the front door in her crocs, nothing is ever perfect and fame does not exclude you from that. BBC Breaking news alert number two: both Angelina Jolie and 'Jane' have farted on the sofa next to a man they have loved, we are all the same. I mean, pictures were released today of Jolie and Pitt previously arguing at Lego-Land, think of literally every married couple with kids you know that have done THAT.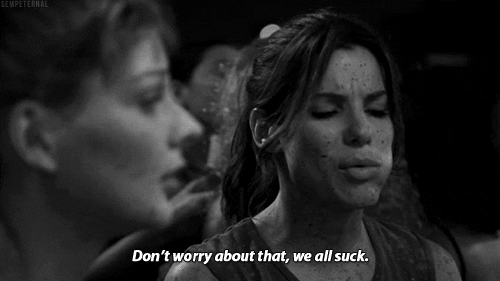 5. And that's okay. I don't mean to sound like Jessie J here, but it's okay not to be okay. Relationships have their problems, they all do, and sometimes people are better-off apart. And yes even Brangelina haven't worked out but that does not mean love is doomed for all. Croc-wearing Jane may just bump into the love of her life in Morrisons, sometimes things just go wrong so other things can work out. But the end of Brangelina isn't the end of your love-life too. Shocking.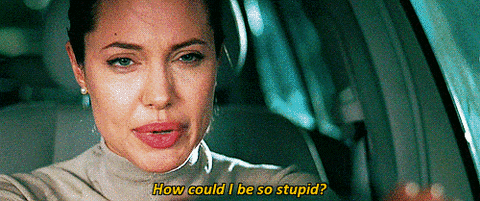 So there it is, Angelina Jolie and Brad Pitt are on their way to divorce. Woman-to-woman hate should not be promoted. Relationship goals needs to die in the dark depths of Tumblr. Couples are made up of two people, they are not one person. And people who wear Crocs can still find love after this ordeal.