It's definitely a cult, with cake, the best cult ever. The Great British Bake Off has returned to our screens, motivating failed cookery attempts, nerving us at signs of a bad bake and making us giggle over bizarre sexual cookery innuendos.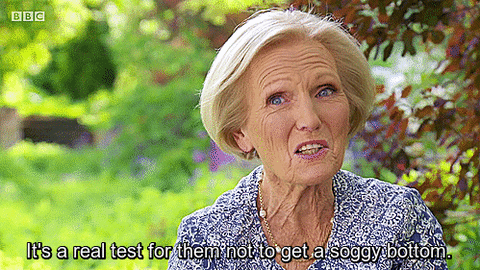 Here's eight signs you're probably part of this cult:
You are the third presenter. READY…STEADY…BAKE! You got that shit on lock down. Right on cue you're saying those words, you, Mel and Sue are practically a trio and they don't even know it. You laugh at all their jokes and you know they'd laugh at yours too.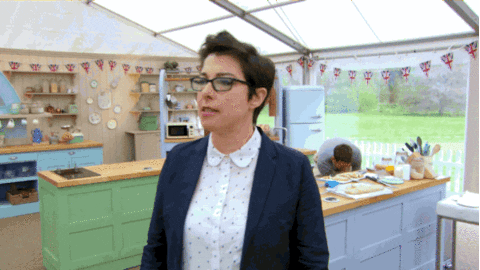 For the next few weeks the most horrific site you will see is uneven cake layers. The cake is cut and the fillings are all over the place, is this baker trying to emotionally damage Mary Berry? Unbelievable sin. Get out of the tent.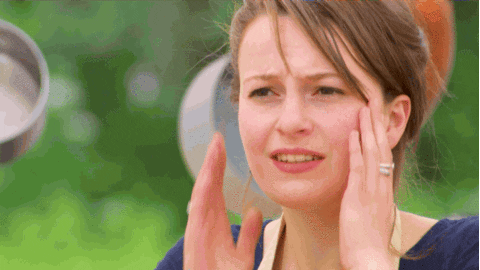 You know the names of all the bakers. You gain emotional attachments to the bakers, it's a real thing. I really think *insert name of serial-star-baker* has got this in the bag. PAHAH *insert funny but hopeless baker* really messed up that pastry. My gosh how is *insert slightly boring baker* still here. And of course that baker who you have a little soft spot for, they're clumsy but you will relentlessly cheer when they make anything half good.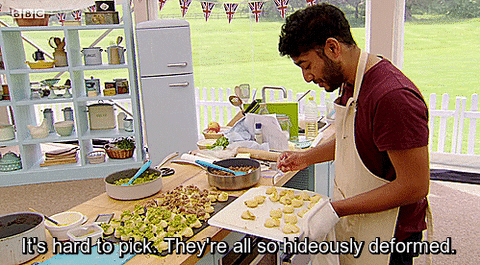 Mary Berry. You want Mary Berry to be your friend, your grandma, your personal baker and quite frankly with her impeccable style and shiny hair, you wouldn't mind being her either.
At least once you think "ah I can give that a go." At one point, you watch the little diagram, see the cooking take place and you reckon, you could do that and it would be bloody brilliant. You'd have Paul and Mary on their knees in appreciation. Then incomes the showstopper where you have 30 minutes to create a chocolate Eiffel Tower. Maybe not.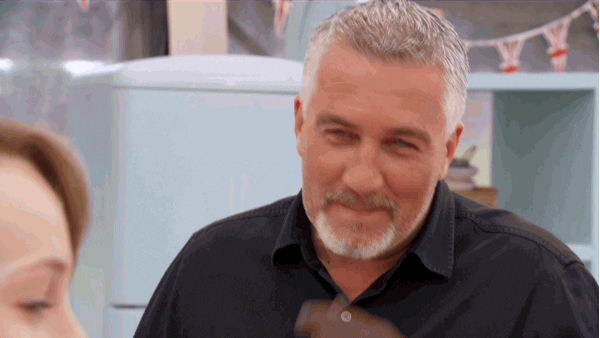 You make this face several times when someone over-bakes or tries to make delicate sugar decorations. It's tense, you may as well be baking yourself because the nerves are so real. It's odd how a stranger baking on TV can give you so many emotions, but they do.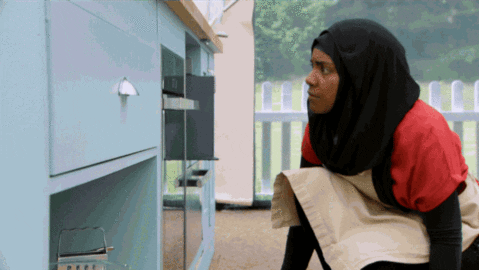 #GBBO is now your gang sign, You create strong bonds with like-minded individuals who watch the bake off and the hashtag unites a strong group. Social media will be no stranger to the hashtag and you will use it at any given opportunity to represent your commitment. You've probably been more committed to the bake-off than many of your relationships – unless they gave you cake.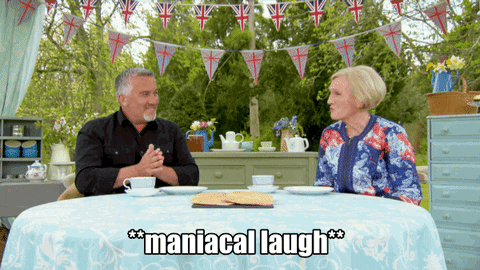 You never thought you held grudges but a few words can set you off. Ice Cream. Freezer. That'll be all.
And what a great cult to be part of #GBBO.