Wales have done a bloody good job in the Euros but it certainly isn't the greatest thing that country has been part of. Sit-com Gavin and Stacey, written by James Corden and Ruth Jones, was three series of pure brilliance, set in both Essex and Wales. And we really are all craving for it to come back; you know what I mean like?
Air time for deep-fried chicken.  This sit-com saw Nessa  and Smithy sharing a moment full of tension, over a passionate, emotional and erotic KFC bargain bucket. If that's not quality TV then I don't know what is – unless you're vegetarian then I'm very sorry.
Car singing. Singing in the car is brilliant. Christmas day, you're full of happiness and cannot sing DO THEY KNOW IT'S CHRISTMAS TIME AT ALLL without exercising every single vocal cord.
Ribena, know what you're drinking. Smithy and his sister, Rudi, display a very relatable sibling relationship. If you're not borderline beating each other up then you're executing the perfect rendition of a song and being very proud of yourselves for smashing it.
Drunk family get together. The family get together really could not be anymore accurate, there's a crackin' spread beforehand and then everyone dances in robotic and smiley-like fashion to some old-school magic.  Your Nan has had one drink, you've had ten, everyone else has had 15 and truth be told we're all absolutely twatted.
Celebrations. The chocolate kind. It was an iconic moment in the Christmas Special when Nessa and Dave gave out singular chocolates from the celebrations box. It was genuinely exciting and the reactions truly match what goes down in the tub at Christmas. A big nod of approval to the Malteser and the 'unlucky' comment all round towards the Bounty.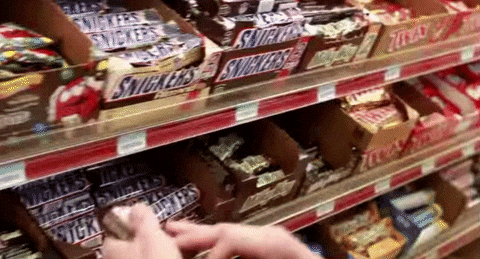 Tidy phrases – OH,  truth be told what crackin' sentences they pull together, proper tidy like, you know what I mean? Omelette? If you know, you just know.
It's quite cute like. Essex and Welsh banter aside, it can actually be a little bit cute. Gavin and Stacey show moments that are really quite sweet, their whole simplistic love story is great, "GAV, I LOOVE YOU." And of course the not-so romanitc romance between Nessa and Smithy.
Bryn, no one knows what on earth happened on THAT fishing trip but I'm pretty sure we all have sick and twisted versions in our own head. But Bryn truly is great from being one of the lads at the stag-do and turning his house into a man cave to him being the typical overprotective male figure in Stacey's life. And of course his undying love for previous fiancé Akhmed and how he appears to have quite the crush on Gavin. Bryn singing James Blunt spoke to us all, James Blunt has a wonderful voice -and a great Twitter account. It really made you realise that Three Wise Men was an absolute tune and Back to Bedlam was the greatest album ever made.
PAMALAAA. Pam really is everyone's Mum upon bringing a girl/boyfriend home, It's just completely over the top, food everywhere, food she would never buy you or you've probably never had within your house but once your partner arrives she turns into Nigella Lawson. For all she cares your partner could shit on the floor and everything is fine but if you leave a toast crumb, you're dead to her. But we all love our own Pams, of course.
So, they may not have won the Euros but Barry Island will forever have this TV magic to be proud of.