Standards are so crucial, especially when it comes to relationships. I'm sick of watching people go for ready salted Walkers when they're a big bag of Chilli Sensations.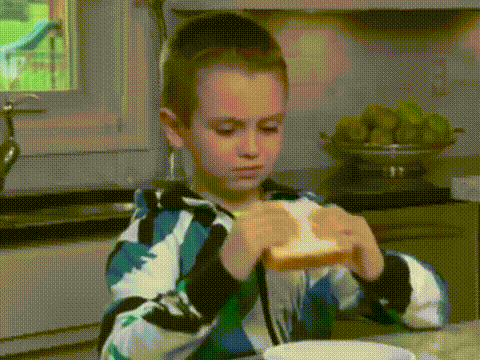 The only thing that settles is snow, not you. If you're not happy within your relationship there's no need to settle for something that isn't right. If you're in a meeting and all the good sandwiches get taken, wait for the second lot to be brought out. Never settle for bad sandwiches or bad relationships. And if that second lot of sandwiches haven't arrived yet then you still wait. It's better to have an empty stomach than a shitty sandwich.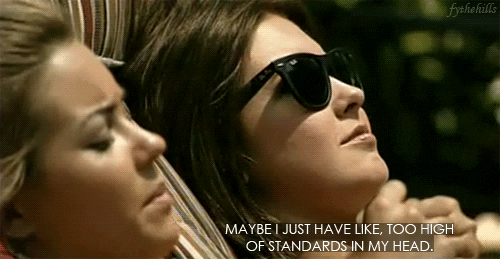 You should always love yourself but sometimes people are prone to setting their standards too high. You have £3 Tesco meal deals thinking they're worthy of only Michelin-star quality. Meal deals are great too, they offer stability and everything you need and usually something surprising that you didn't think would be included. Don't overset your standards but don't undermine everyone that doesn't meet those standards.
Don't be afraid to try something new. In Subway we all have our go-to sandwich, you recite your order like a military operation and you know what you're doing because it's what you always do. But you probably don't often try something new. The fear of not liking it, wasting your time and money and getting a little sad becomes all too overwhelming. But my friend, a bloody wonderful sandwich could yet to be tasted or it might taste like horse shit but at least you know.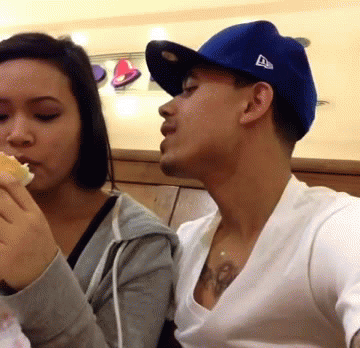 Looks can be deceiving. The most extravagant beautifully detailed cakes are often absolutely vile and overpowering. Just because someone is a bit of a looker doesn't excuse that beyond the icing they're a prick.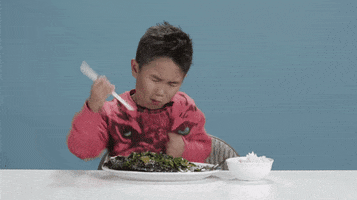 No regrets. You should never regret your decision once it's been made,especially if you decided to date someone who wasn't your obvious 'type' or maybe they were and it just didn't work out for the best. If you decided to try something new on the menu and it turned out to resemble baby vomit then fear not. At least you know you gave it a chance and you'll never be left wondering what it'd be like, even if it does turn out to be a sickening experience.
Find what makes you happy. For some, their hearts beat faster at the sight of a perfectly ripe avocado in a bed of fresh salad. And other people's hearts beat faster –maybe slightly slower due to damage- at a Big Mac and a large milkshake. We are all different, therefore different things will make us happy. Find what makes you so happy that you want to pause for it and take a picture for Instagram but more importantly not something for your followers but for you.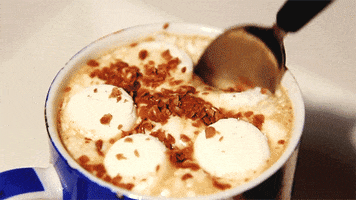 Find someone who compliments you. A good relationship will better the person you already are, not change you. If you're the hot-chocolate, you need marshmallows. You'll be the same but the best will be brought out in you. Never be with someone who makes you a lesser version of yourself, if you have to tone yourself down around them, then they're all wrong for you. They shouldn't be taking away from you they should be adding to you, you are not a watered down hot-chocolate, you're a milky hot-chocolate who could be even greater alongside marshmallows.
No judgement. You may have found yourself a bounty. Everyone will scowl at you saying 'unlucky mate', but what if you love Bountys? It's about what you think not anyone else. No one will be touching your Bounty, you love the Bounty, so you hold that coconut delight close and let your happiness do the talking.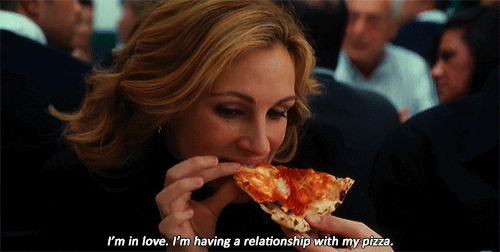 If you're not being treated like the last Malteser out of the celebrations box, they're not the one.